Berkley Pro Angler John Hoyer Wins 2022 National Walleye Tour Championship
Hoyer dominated the field with the biggest bag of the tournament on day one with five walleye weighing 39.81 pounds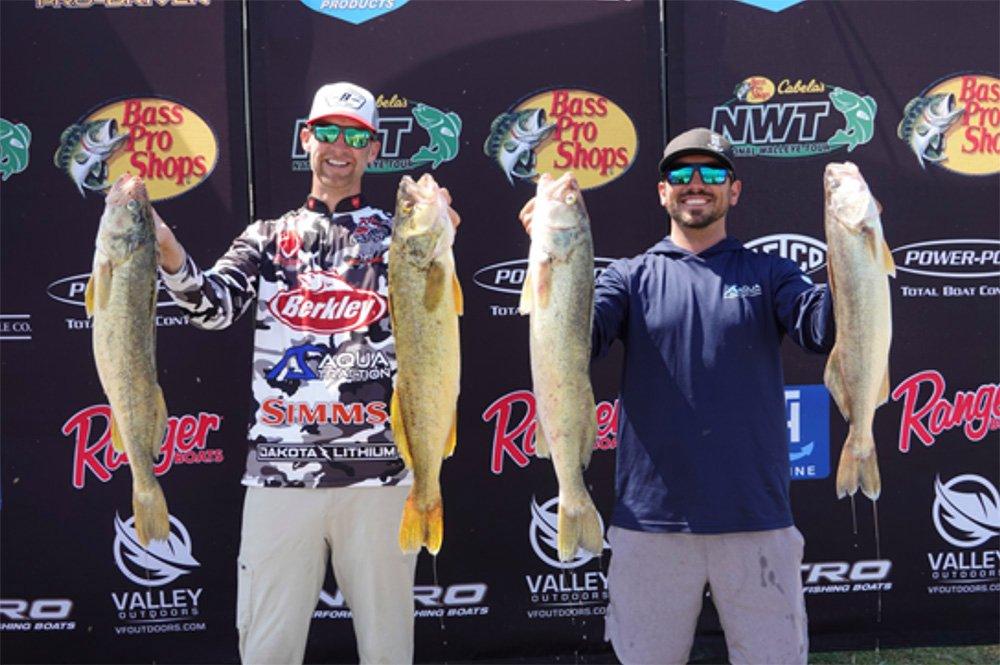 DUNKIRK, NY (August 30, 2022) - After three days of fishing on the Great Lakes, Berkley and Fenwick Pro John Hoyer took home the crown at the 2022 National Walleye Tour (NWT) Championship. His five fish weighing 39.81 pounds on day one got him started, followed up with 30.79 pounds onday two.Hoyer brought31.73-pounds to the scales on the final day to earn the second NWT Championship victory of his career. His margin of victory was an impressive 11.46-pounds over the second-placeangler.
After a tougher season than he had hoped, finishing 11th in the NWT Angler of the Year points race, the NWT veteran exploited a shallow pattern on Lake Erie in which several of the championship anglers missed out on. On day one of practice, Hoyer was able to catch a quality walleye around weedbeds in 8 to 15-foot of water and dedicated the rest of his practice to locating similar areas.
On that first day I caught three big fish in the first half-hour of fishing including two 30-inch plus fish. I then filled my limit with two decent fish and a 30-inch walleye before heading back to check-in, said Hoyer. Onday two I decided to run some other areas where I caught a few in practice and at my 2nd next stop I caught them really well.
On his final day, Hoyer caught an early limit of around 18-pounds and began his trek back to Dunkirk, stopping on productive areas from practice and caught the majority of his bigger fish in short order.
Ripping a Berkley PowerBait The Champ Swimmerin HD Bluegill rigged on a -ounce Berkley Fusion19 Jighead, Hoyer would target and cast to the fish he located on forward-facing sonar along the weededges.
I was 100% casting in this event, letting that Berkley swimbait hit the bottom and then ripping it hard off the bottom about 6-feet and killing it. Every fish had it choked so I was able to get a good hookset and get them in the boat. I fished the swimbait on a Fenwick World Class7-foot medium-heavy action rod with a 10-pound Berkley FireLinemainline and a 15-pound Berkley 100% Fluorocarbonleader.
The now two-time NWT championship winner is on cloud nine after his dominating win. Especially on Lake Erie, winning with shallow walleye is unheard of and his win is being touted as the ultimate victory. Locating shallow fish of quality size is the going thing and when you can locate them, it's hard to beat.
That is the story of this event;I was able to locate the winning fish the way I like to fish,and I had the best gear to put them in the boat. The trophy for the championship is sweet and this is the event you set out to win at the beginning of the season, said Hoyer. After a tougher season for me with the expectations I set for myself, it means everything.
Our entire team here at Berkley is excited for John and his outstanding performance in the 2022 NWT Championship, said Jon Schlosser, Berkleys Senior Vice President of Marketing. We are proud of the hard work and dedication that he has put into his 2022 season; this is an exciting moment for him in his career and we are happy to support and celebrate him in this victory.
To learn more about Berkley, click here.