PENN® Announces New Additions to its Conventional Reel Lineup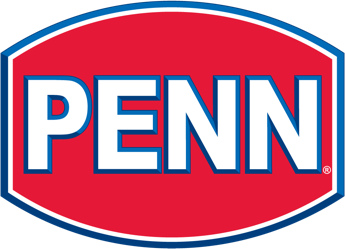 Building on the brand's tradition of leadership and innovation, PENN® launches its new Fathom® II Star Drag Reels and Torque™ Lever Drag 2-Speed sizes. The new reels are additions to existing Torque and Fathom product lines, offering new sizes and colors.
The Torque Lever Drag 2-Speed series, made in the USA of domestic and imported components, is now available in two new sizes, the 15XN and 60. The 15XN gives anglers a narrower, taller platform than the existing 15 LD. The 60 represents the largest reel in the Torque line. The reels boast a machined aluminum body, spool and sideplates, along with stainless steel main and pinion gears, providing a durable reel built for the harshest salt water conditions. The Dura-Drag™ system virtually eliminates hesitation even under extreme drag settings, while the Quick-Shift™ 2-speed system easily shifts into high or low gear. The Torque Lever Drag 2-Speed series will also be adding a silver color option for all sizes, including existing 15, 25N, 30 and 40N reels. Blending new sizes and color options gives anglers the reliability and customization they want and need on the water.
The rigid second-generation Fathom Star Drag reel is more angler friendly than ever. Featuring a new Fast Gear Access Sideplate as well as a Casting Special and Power models, the Fathom is a reel that is versatile enough for any fishing application. The new Fast Gear Access Side Plate allows anglers to service their reel quickly and efficiently. The Live Spindle design offers class leading free spool for long effortless casts, while the Power Gear ratios on the 25N, 30 and 40 sizes give ultimate torque. The new Casting Special is available in the Fathom II Star Drag 15 size and features a knob magnetic casting brake along with upgraded spool bearings.
"Simply put, these reels are designed for all anglers," said Mike Rice, director of brand development at PENN. "The durability we're known for with new features and options are what we strive to deliver in these and all new products."
The Torque Lever Drag 2-Speed series will be available in retail outlets at the end of July 2019 ranging from $549.95 to $599.95. The Fathom II Star Drag series will be available in September 2019 and will range in price from $199.95 to $219.95. For more information visit www.PennFishing.com.