Planos EDGE Frog Box wins Award for Best of Tackle Storage at ICAST
Fighting through tough competition for tackle storage, Planos innovative Edge Frog Box wins the award for Best of Tackle Storage at ICAST 2022.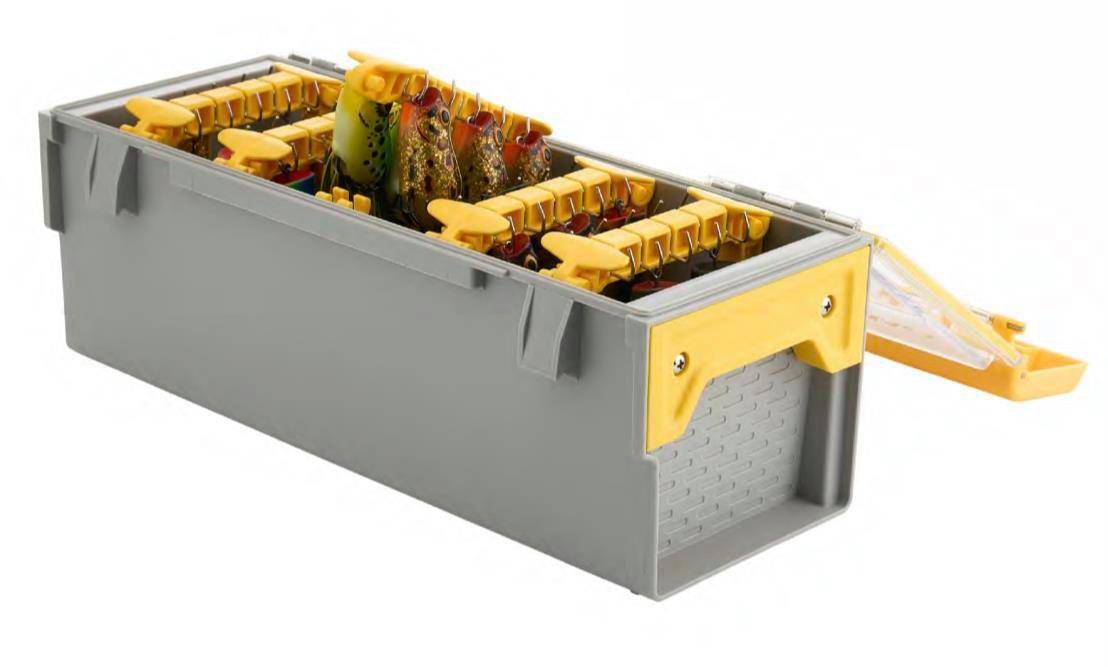 ORLANDO, Fla. (July 21, 2022). Plano, known for their out of the box thinking and creativity, brought innovation and design to the ICAST New Product Showcase to win ICASTs Best in Category for Tackle Storage with their EDGE Frog Box. Though many great products were entered into the category, Planos ability to solve a problem for bass anglers earned this award.
Bass anglers needed a solution to keep their expensive frog baits in top shape on and off the water. We did a lot of research to understand what anglers wanted and then developed a product that would fit their needs. said Charlie Davis, Plano Director of Category, Storage.
The EDGE Frog Box solves the problem of frog-loving bass anglers by providing a safe and dry box that holds up to 50 frog baits, keeps the baits dry, and protects the legs so frog baits survive more than one season.
To learn more about the Plano Edge Frog Box and other gear from Plano, please visit https://planomolding.com/.
For more information about all the 2022 new products from all the Pure Fishing brands, including downloadable press releases, spec sheets, images, and logos, go here.