Shakespeare® Launches New Youth Fishing Products to Promote Family Time on the Water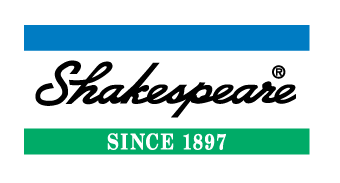 Shakespeare®, the leader in quality and affordable fishing tackle, announces the launch of two new youth fishing products – the Catch A Monster™ series and new Hide-A-Hook™ kit with tacklebox. The new youth fishing gear will be available starting in July 2019.
"One of our biggest passions here at Shakespeare is introducing young kids to the joy of fishing," said Lori Masad, brand manager for Shakespeare. "We are constantly working to make products that make fishing more attractive to kids and making the experience more accessible, enjoyable and rewarding for children and their families."
The new Catch A Monster series comes in four exciting monster themes. The series includes spincast combos, play boxes and fun nets. The spincast combo includes an all-in-one fishing kit with a 2-foot 6-inch rod, line, practice casting minnow and a spincast reel. The play box stores everything from toys and crayons to hair accessories and fishing tackle. The Fun Net is great for catching butterflies, bugs and minnows.
The Hide-A-Hook kit from Shakespeare is a family favorite, providing bobbers pre-rigged with a jighead that is covered with a bobber until the line is cast, reducing the likelihood of errantly hooking anyone or anything nearby. The kit recently underwent a revision to add a small tackle box. Along with the tackle box, the new kit includes two Hide-A-Hook bobbers and a mini bag of Berkley® Gulp!® Waxies. The Hide-A-Hook kit comes in five models: Frozen, Barbie, Spiderman, Cars and Princess – all licensed characters.
The Catch A Monster series will be available at retail in late July 2019. The Hide-A-Hook kit will be available at retail in December 2019. For additional information, visit www.shakespeare-fishing.com.